Girl With a Rose
Tess Winnett Book 6
by Leslie Wolfe
Genre: Thriller, Crime Suspense
Her body is frozen, unable to move. Her eyes are locked on the blood leaving her body in a steady string of droplets, collecting in the bone ash porcelain bowl engraved with intricate gold leaves. Her parted lips let out a shriek that no one hears. He just smiles and wipes her tears with cold fingers.
"Wow. I think I just fell head over heels in love with a fictional character. Tess Winnett is one of the smartest FBI agents and profilers I have come across yet and with analytical skills to rival Sherlock Holmes. Hats off to Leslie Wolfe for easily the best thriller I have read in this genre for many, many years!" – Manie Kilianon, five stars review on Amazon.
The girl: missing
After fifteen-year-old Kaylee disappears without a trace, FBI Special Agent Tess Winnett is assigned to the case that falls outside of the normal purview of the FBI. With every lead she uncovers, more questions are posed with only one possible, terrifying answer: there are others like her who have vanished, never to be seen or heard from again.
Is there a pattern in these disappearances? What happened to the others who have vanished? Is there a connection, or is Tess chasing shadows?
The first twenty-four hours: critical
Frantic for answers and painfully aware of each passing moment, Tess has a choice to make, one that could save the life of a young girl: was Kaylee's disappearance a singular event, or was she the latest victim of a serial killer no one knew existed?
The odds of finding the girl alive drop with every second passing by and making the wrong choice would seal her fate. Her blood would be on her hands.
The best-selling author of Dawn Girl is back with another suspenseful, gripping crime thriller. If you're a fan of David Baldacci, Melinda Leigh, and James Patterson, you will enjoy Leslie Wolfe's enthralling police procedural that will keep you reading until the last page.
What Readers and Reviewers Are Saying About Leslie Wolfe
"Wolfe's strong female characters, who all appear to be flawed, never disappoint. "
"The action is immediate and nonstop, and just when you think you have it all figured out, Wolfe tosses in a twist so masterful that it'll make your head spin. "
"Wow… Leslie Wolfe is an incredible story teller. Can't wait for more of Agent Tess Winnett."
"Leslie Wolfe has a wonderful ability to make you feel as if you were right there watching the events unfold in this fast paced and nail-biting thriller."
Leslie Wolfe is a bestselling author whose novels break the mold of traditional thrillers. She creates unforgettable, brilliant, strong women heroes who deliver fast-paced, satisfying suspense, backed up by extensive background research in technology and psychology.
Leslie released the first novel, Executive, in October 2011. It was very well received, including inquiries from Hollywood. Since then, Leslie published numerous novels and enjoyed growing success and recognition in the marketplace. Among Leslie's most notable works, The Watson Girl (2017) was recognized for offering a unique insight into the mind of a serial killer and a rarely seen first person account of his actions, in a dramatic and intense procedural thriller.
Leslie enjoys engaging with readers every day and would love to hear from you.
$50 Amazon
Follow the tour HERE for special content and a giveaway!
The Occult Persuasion and the Anarchist's Solution
by Lisa de Nikolits
Genre: Humorous Thriller
The Occult Persuasion and the Anarchist's Solution is about a couple experiencing a crisis. The husband, Lyndon, loses his job as editor of a financial magazine. Neither are happy with aging. Lyndon has gotten by with charm and frozen emotions. The wife, Margaux, has no idea how angry she is with him for his detachment. It is her idea to sell the house and just travel. But he is not coping well with retirement, so he simply walks off a ferry in Australia and leaves her. He steals a cat (well, he steals an expensive SUV that happens to have a cat onboard) and he flees Sydney, ending up in Apollo Bay, a few hours south-west of Melbourne, where he falls in with a group of anarchists and punk rockers in a tattoo parlour, planning revolution.
Meanwhile, Margaux sits tight in Sydney with no idea of where her husband might be or what happened. She moves into the red-light Kings Cross area, befriending the owner of the hostel, a seventy-year-old ex-cop drag queen from Saint John, New Brunswick, and waits to hear from her husband.
When she learns that her husband is fine, she is consumed by wrath and she invokes the angry spirit of an evil nurse, a key player in the terrible Chelmsworth sleep therapy in which many patients died (historical fact). While Lyndon gets in touch with his original career ambition to become an artist and wrestles with anarchism versus capitalism, Margaux learns to deal with her rage.
A serio-comedic thriller about a couple who embark on an unintentionally life-changing around-the-world adventure, The Occult Persuasion and the Anarchist's Solution is about the meaning of life, healing from old wounds, romantic love at all ages, and how love and passion can make a difference, at any age.
**Get the book for 50% off direct from the author HERE!**
Lisa de Nikolits is the internationally award-winning author of nine novels (all Inanna Publications). No Fury Like That was published in Italian in 2019 by Edizione Le Assassine as Una furia dell'altro mondo. Her short fiction and poetry have also been published in various anthologies and journals internationally. She is a member of the Mesdames of Mayhem, the Crime Writers of Canada, Sisters in Crime, The Australian Crime Writers, The Short Fiction Mystery Association and the International Thriller Writers. Originally from South Africa, Lisa de Nikolits came to Canada in 2000. She lives and writes in Toronto.
by Armand Rosamilia
Genre: Crime Thriller
Did your extramarital affair produce an unwanted complication? Family problems? Just want to enjoy your midlife crisis by yourself?
That's where I come in. For a fee I'll take care of it. A big fee.
Only, I'm not going to do what you think. I'm not going to save you from them, I'm going to save them from you.
Now I'm being taunted by a madman who knows more about me than I do.
He's kidnapped the closest person in my life, and he is using it to get my attention.
Trust me… he has it. Now I just need to figure out where he is and when he'll strike again.
Things were easier when I was only kidnapping children.
Unless you have the Philly mob trying to kill you and the FBI wanting to sit you down for an interview about your connections to organized crime.
Not to mention being wanted for your own illegal business ventures.
Did you guess I was in trouble?
Even in a fun place like this I find myself being chased, shot at, coerced and abused by the FBI, organized crime and Reggie Keane, who used to spend his days trying to arrest me.
Did I also mention a serial killer is in the mix as well?
One of these days I'm going to spend time in a city and enjoy the tourist sites.
Sunny beaches. Baseball games. Sightseeing in St. Augustine.
When Marisa stumbles upon the dead owner of a baseball card store, her vacation plans change.
Can she solve this cozy mystery before someone else dies?
Will she get to see a few Jacksonville Jumbo Shrimp baseball games and work on her tan as well?
Being a guest on a sailboat should be the most relaxing thing. Ever. I can't think of what else would make someone happier. A gentle breeze over the water. The sun shining. Someone else steering the boat and asking if you'd like another grilled shrimp or noticing your glass is nearly empty.
The problem I have is simple: someone getting shot and blood splatter on my shrimp puts a damper on this picturesque scene, and it isn't a lazy dream I'm having, either.
Once again what should be an idyllic scenario becomes a bloodbath because… well, because of who I am.
What started out as a simple kidnapping and trip to Texas has turned into a typical week for me: dead bodies, being shot at, changes in my life, too much heat, lots of great food and sparring with the local sheriff and the FBI
Except when a Philly mobster I owe a favor to has me use it to go to Brazil and kill a woman
Never a dull moment for me
Armand Rosamilia is a New Jersey boy currently living in sunny Florida, where he writes when he's not sleeping. He's happily married to a woman who helps his career and is supportive, which is all he ever wanted in life…
He's written over 150 stories that are currently available, including horror, zombies, contemporary fiction, thrillers and more. His goal is to write a good story and not worry about genre labels.
He not only runs two successful podcasts…
Arm Cast: Dead Sexy Horror Podcast – interviewing fellow authors as well as filmmakers, musicians, etc.
The Mando Method Podcast with co-host Chuck Buda – talking about writing and publishing
But he owns the network they're on, too! Project Entertainment Network
He also loves to talk in third person… because he's really that cool.
and e-mail him to talk about zombies, baseball and Metal:
armandrosamilia@gmail.com
5 swag packs (bookmarks, postcards, magnets, buttons, stickers, etc.)
Book 1 of Sawyer Shepherd Chronicles
Young Adult Supernatural Thriller
Sage City, Colorado is a beautiful but struggling town. Its mining history has dried up, leaving it only with a dark local legend that may just be more history than myth. But an East Coast developer named Lucius Furr and his team, including Lennox Dupree and Elena Cordova, might just bring salvation- or awaken a long-dormant evil.
Sawyer Shepherd is on a road trip of self-discovery- and running from a tragic past. He hopes to find himself and healing from the loss of his parents while in the deadly beauty of the Colorado Rockies. He soon finds himself caught up not only in Furr's plans for the small town, but also an ancient and epic battle between good and evil. Guided by locals Eli Romer (the 'town drunk' that knows more than he lets on) and Mandy Jane (college intern with the Parks Service), Sawyer will seek to overcome the demons of his past while also trying to survive a real-life demon that seeks only to consume.
Or is it also trying to open the door for an even greater and more powerful evil?
Steve shrugged and launched into the story. "Hezekiah Romer was a prospector that came to Sage City- or the loose collection of people that would become Sage City- during the Silver Boom here in the 1870s. A lot of folks came, and it was a rough town. In the fall of 1876, an early snowfall and subsequent avalanche blocked the township off from aid. The blizzards were relentless, and food got scarce. Some folks started to turn up dead and apparently…somewhat consumed by something or someone. Then more and more. Before long, there wasn't many folks left. One was a local pastor that had come to town to save them from "greed and damnation." Name of Horace Goodley. People started to suspect it was Goodley that was killing and eating folks. Legend has it, the town asked Hezekiah-" Eli laughed a dark laugh and looked at Steve, shaking his head. "–Okay, volunteered?" Eli looked back to the rubble, still shaking his head. While Eli had been showing his disapproval of this revisionist history, one of the "geologists" walked to the rubble. He then inspected it close enough to touch- which he did despite Eli's warning- near the mineshaft opening. Sawyer caught this quick approach, but he was the only one. By the time Eli turned back to his vigil, the man was a reasonable distance away. And backing up.
"Anyway," Steve continued, "Hezekiah acted as bait and got the pastor to chase him up the mountain to this mineshaft they had just opened before the snow started. We only have Hezekiah's account, but apparently, there was a struggle, and Goodley was knocked into the open mineshaft. Then Hezekiah blew it shut with dynamite. Apparently, they felt guilty about outright killing him, so they decided to lock him in a cave and let him starve to death far enough outside of town they couldn't hear his screams."
Furr was shaking his head. "Human nature. It's a funny thing. Of course, the irony that they killed the cannibal by starvation has a nice poetry to it. So, how did you happen to get this land where your ancestor proved himself such a hero, Mr. Romer?"
Eli clearly wouldn't answer, so Steve did. "When Sage City was incorporated, the town charter decreed that as long as an heir of Hezekiah Romer lived and wanted it, this land was theirs for a homestead. Eli here is the fifth generation to call this land home. You could say it us his birthright."
Sawyer noticed that Eli was looking at him, and in a flash of realization, he understood that Eli was the man in the dream he had just had. There were no snowdrifts, but it was the location, and Eli was the man.
Just then, a single snowflake landed on Ranger Steve's shoulder. It was followed by a couple more friends, then a full-on snowfall.
Ranger Steve looked up at the white stuff coming in from the sky. Then he looked at his watch. "Yep, October 25th, right on time for the first snowfall. And by the looks of it, it's going to be a big–"
An explosion from the mineshaft cut Ranger Steve off. In slow motion, Sawyer saw everyone around him seem to lift off the ground and fly away from the flames and advancing rubble flying through the air. He hit the ground about ten feet from where he was and slid into a pine tree trunk. As he lost consciousness, he saw the hole where the mineshaft and scratched stones had been.
He thought he saw eyes-green eyes- from inside the dark hole.
Then everything was just dark.
About the Author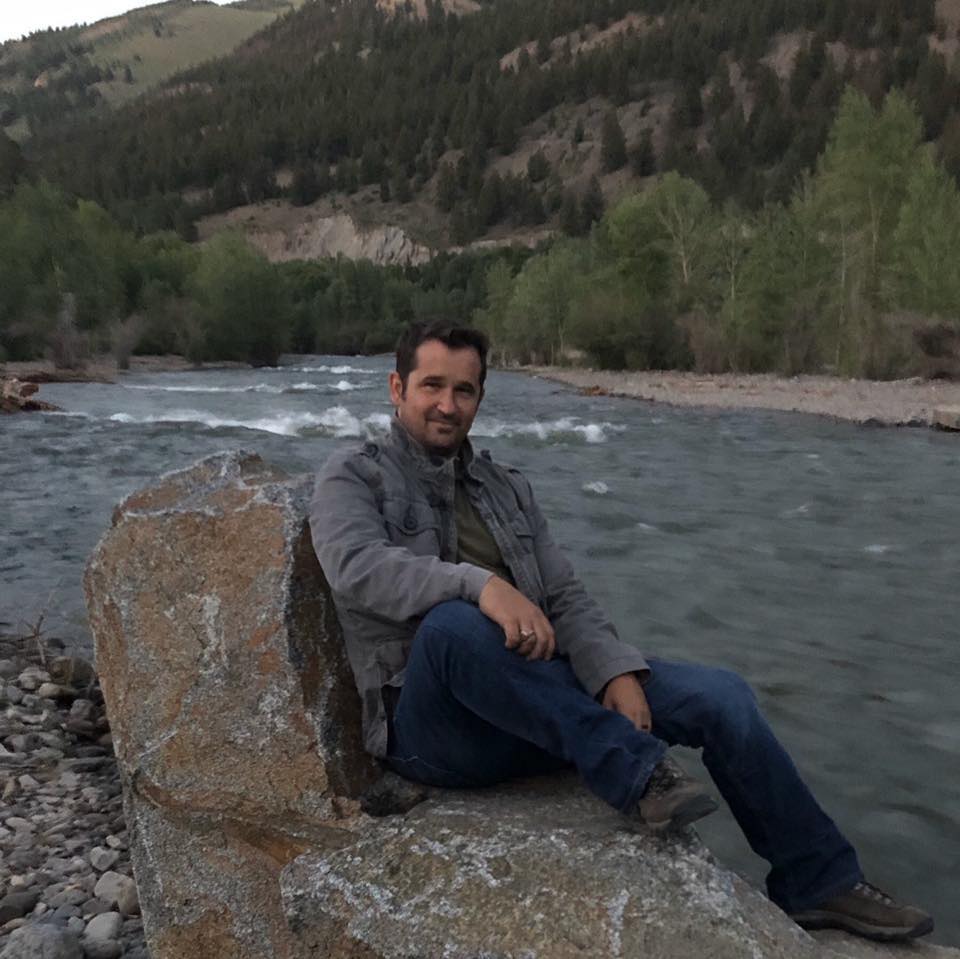 The only child of a family that lived on a ranch in the Central Texas Countryside, Chad Lehrmann learned early on to use his imagination to entertain himself. Creating stories in his head and acting them out eventually led to him entertaining the idea to write stories. He began this process in his teens, but life got in the way. After eleven years in ministry, Chad became a public school teacher in College Station, Texas. Working with teenagers (and raising two of his own), he began to read young adult fiction like Harry Potter and Percy Jackson. Combined with his love of the works of Stephen King, Chad began to recall those stories and ideas from his youth, but with a new perspective. Tired of explaining to his students that if he was not a teacher, he would be a writer, but doing nothing to validate that- he penned his first novel, The Sawyer Shepherd Chronicles: Rites of Passage. It would be the culmination of characters and story beats that had been germinating in his head for over twenty years. He hopes you will join him on this journey!
Chad still teaches at College Station High School, where he is currently the Psychology, Sociology, and Debate teacher. He is married and has two teenage daughters and as a family they love vacationing in the mountains (which are a strong inspiration for the stories he writes). He also has hobbies of woodworking and collecting action figures.
Read Free With Kindle Unlimited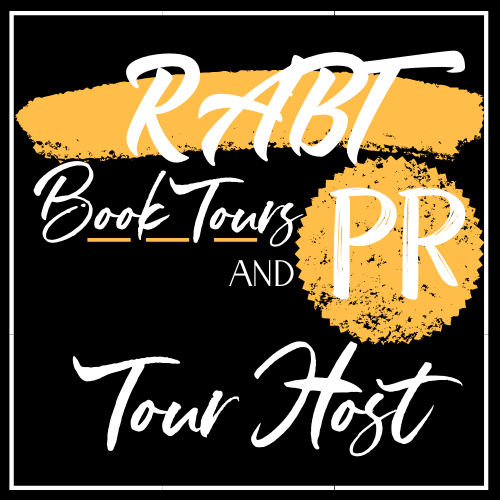 Stockholm Sleuth Series Book 4
by Christer Tholin
Genre: Mystery Crime Thriller
Stockholm Sleuth Series Book 3
At her wits end, she contacts local sleuths Lars and Elin, who, after a brief investigation, reach the conclusion that Patrik simply decided to abandon his cushy existence to embark on a new life –without Christina.
Lars and Elin ultimately trace Patrik's movements to the wooded wilds of northern Sweden, but too late – he's found dead. The police rule his death an accident, but Christina thinks otherwise – and so she asks Lars and Elin to do a thorough investigation of the circumstances surrounding Patrik's demise. Was his death really accidental, or was foul play involved? And was the mysterious Natalia somehow implicated?
Unfortunately, none of the countless leads that Lars and Elin follow up gets them any closer to solving the mystery of Patrik's death. But then they get a startling break that results in Christina having to make a tricky and extremely consequential decision that plunges our three protagonists into a life or death struggle.
Stockholm Sleuth Series Book 2
In the crime novella SECRETS?, fledgling private investigator Elin Bohlander takes on what looks like an easy assignment — at first: to determine if her client's boyfriend is having an affair with another woman. To do this, Elin follows him to a secluded cabin in the woods, where she soon discovers that what's actually transpiring is stranger than anyone thought. Having ventured too far, she's stumbled upon a hornet's nest and put her life at risk. But it's too late. Can Elin win the unequal fight against a gang of brutal child molesters?
Stockholm Sleuth Series Book 1
The second English edition was edited and partially retranslated by Doreen Zeitvogel and is an improved version in all aspects.
The author grew up in the North of Germany, Schleswig-Holstein. Today, he lives together with his family in Stockholm, Sweden, where he works as a management consultant.
Already for ages he has been a great fan of crime stories and therefore, had the desire to write his own crime story with the characters acting in Sweden. This crime-fiction is now available under the title "Vanished?".
The crime novel starts at a slower pace – like Martin's holidays, but the tension goes up more and more. It comes to a number of surprising turns giving new impulses to the story. Apart from that, the lovely country Sweden is described with the view of a foreigner.
$20 Amazon
House of Redemption
by Kathy Finfrock
Genre: Mystery, Thriller, Horror
Eight unscrupulous guests have been invited to the centuries old Blackstone Resorts. Each patron has his or her own reason for needing an escape from unpleasant circumstances. Tensions mount quickly as, one-by-one, they come to face their worst nightmare. Will they repent their evil ways or remain in Blackstone for the rest of their lives?
Kathy Finfrock is the author of the horror thriller House of Redemption and host of a podcast series Spooky Tales where you can find her short stories. An avid supporter of other writers, she is the organizer of a local writer's group and has published The Ten-Minute Writing Prompt (Volume 1). She is currently working on a paranormal ghost novel.
$25 Amazon gift card
Follow the tour HERE for special content and a giveaway!
Publisher: S.I. Taylor Publishing
She was sore and in pain. When her eyes focused, she realized that the thick liquid on the wet floor was her blood. When Barbara saw the photographs; revenge was next on her list.
Barbara Wolf was not always a loner, paranoid, or greedy but she wasn't dealt a good hand in life or so she wanted to believe. When she woke up half naked, bloody, and bruised she knew that her situation had to improve. She sought out the only untrustworthy man she knew who could get her out of her misery only to be absorbed in a web of lies and death. But when her past actions caught up with her future, she must remember that not everything is what it seems and not everyone is who they say they are. The only way to really know is to identify the Guilty Photographs.
Because now, the photographs of the dead are calling for justice.
Guilty Photographs is a full-length gripping page turning thriller packed with suspense, pulse-pounding scenes, and unbelievable twists that will have you holding your breath. Fans of L.T. Vargus, Tim McBain, Mary Burton, and Mike Omer will enjoy this book.
Trigger warning: This novel contains adult language, graphic violence, and sexual encounters.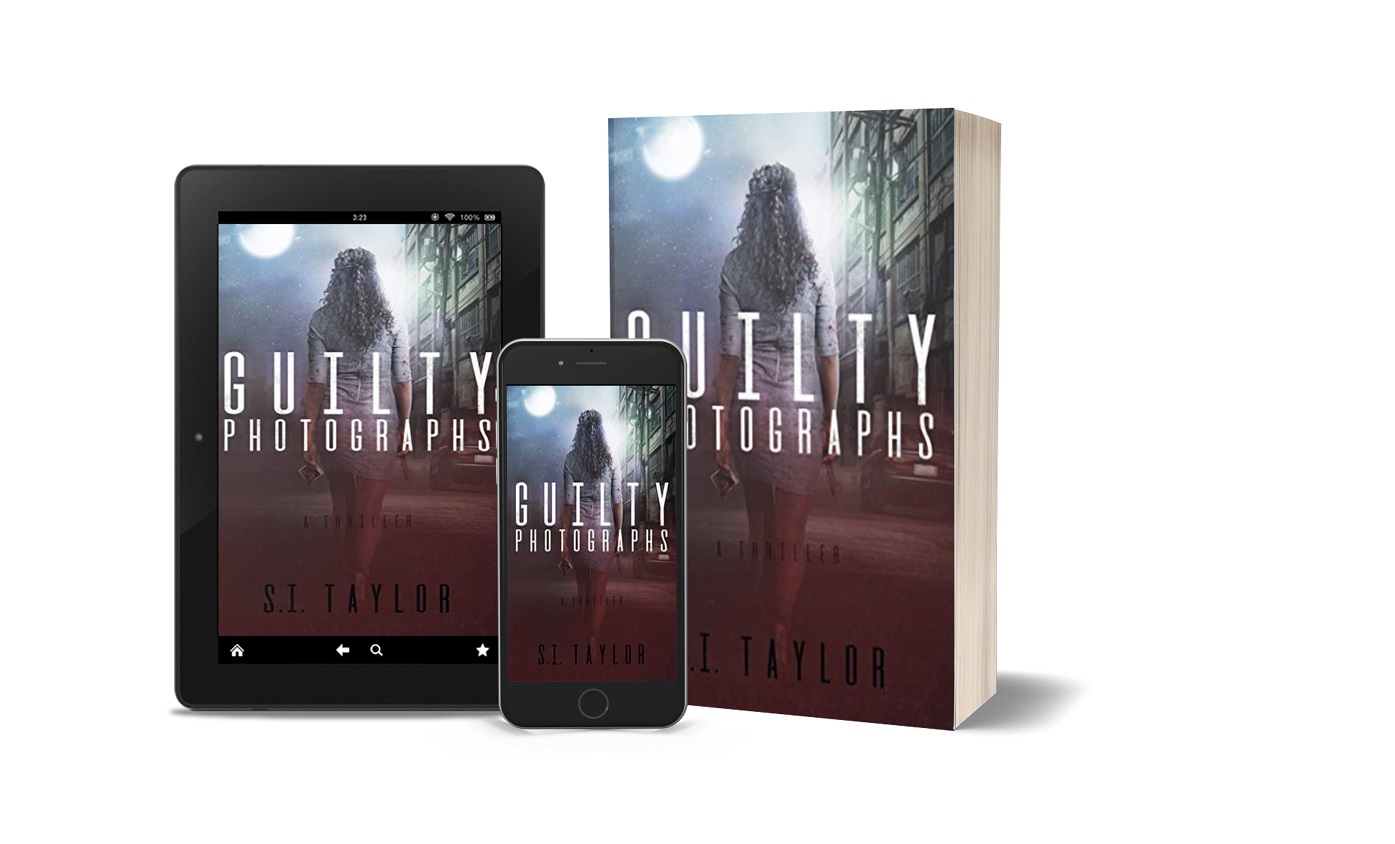 About the Author
S.I. Taylor is a Hispanic thriller author and showcases her experience as a law enforcement officer and as a biology teacher in her first thriller suspenseful book.
She currently lives in Miami, FL with her two children, husband, and Romeo her Bichon Frise.
She enjoys the outdoors, cooking, writing, and has started her own candle making business.
She's independent, motivator, creator, and goal setter/getter.
If you want to learn more about her follow her on her social at Instagram and Facebook @sitaylorwrites or @aromaandrosescandle